We are happy to introduce to you a new and very handy TOPPING STATION. It's very compact, with integrated cooling compressor, which is perfect as an add on for Frozen Yogurt Toppings!
It's a high Quality product manufactured by our partner SAYL.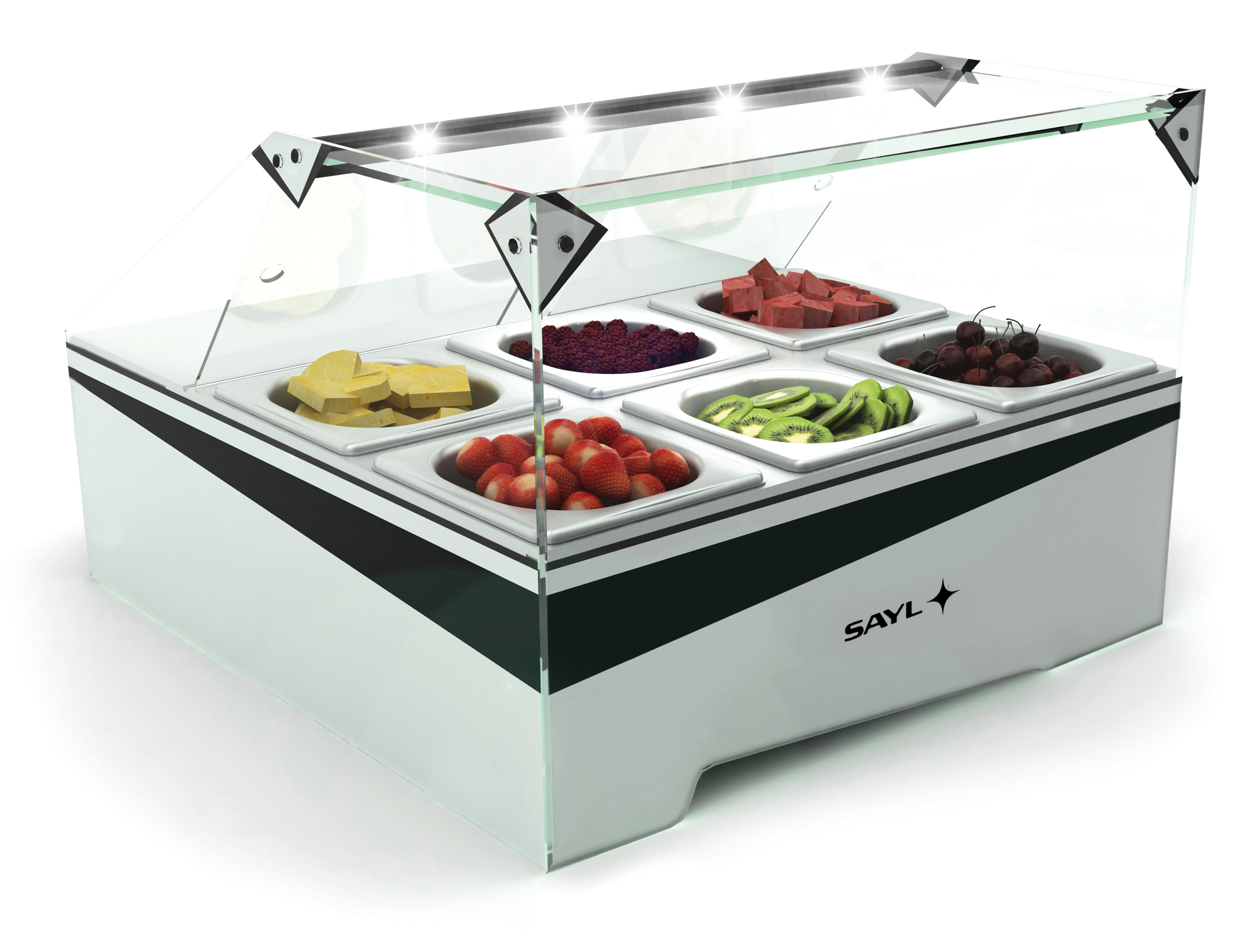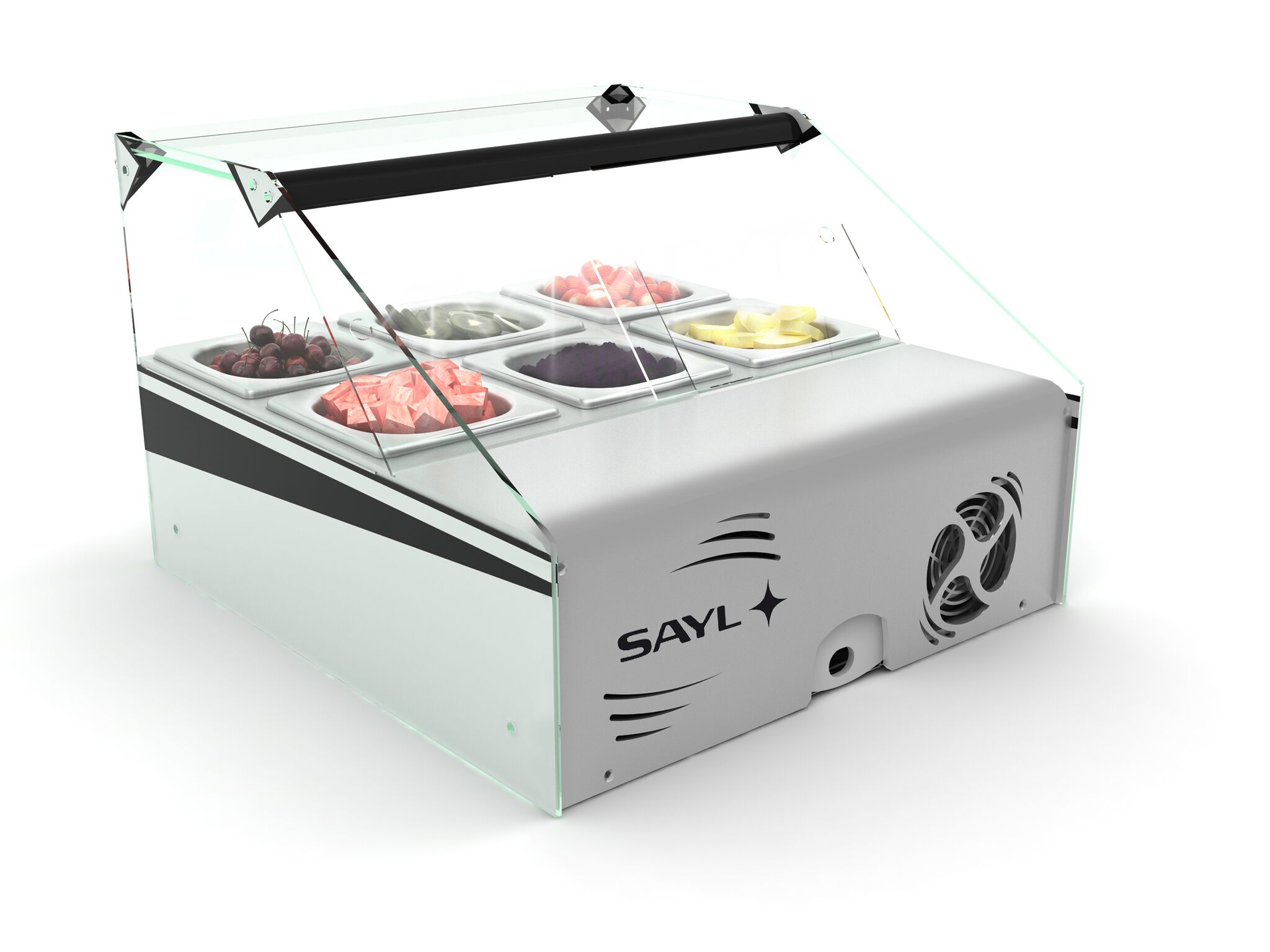 57,5cm x 61cm x 40cm – 220-240Volts
6 Gastro Norm 1/6 included.
List price, including VAT : CHF 1718,–
Promotional price : CHF 1350,– including VAT